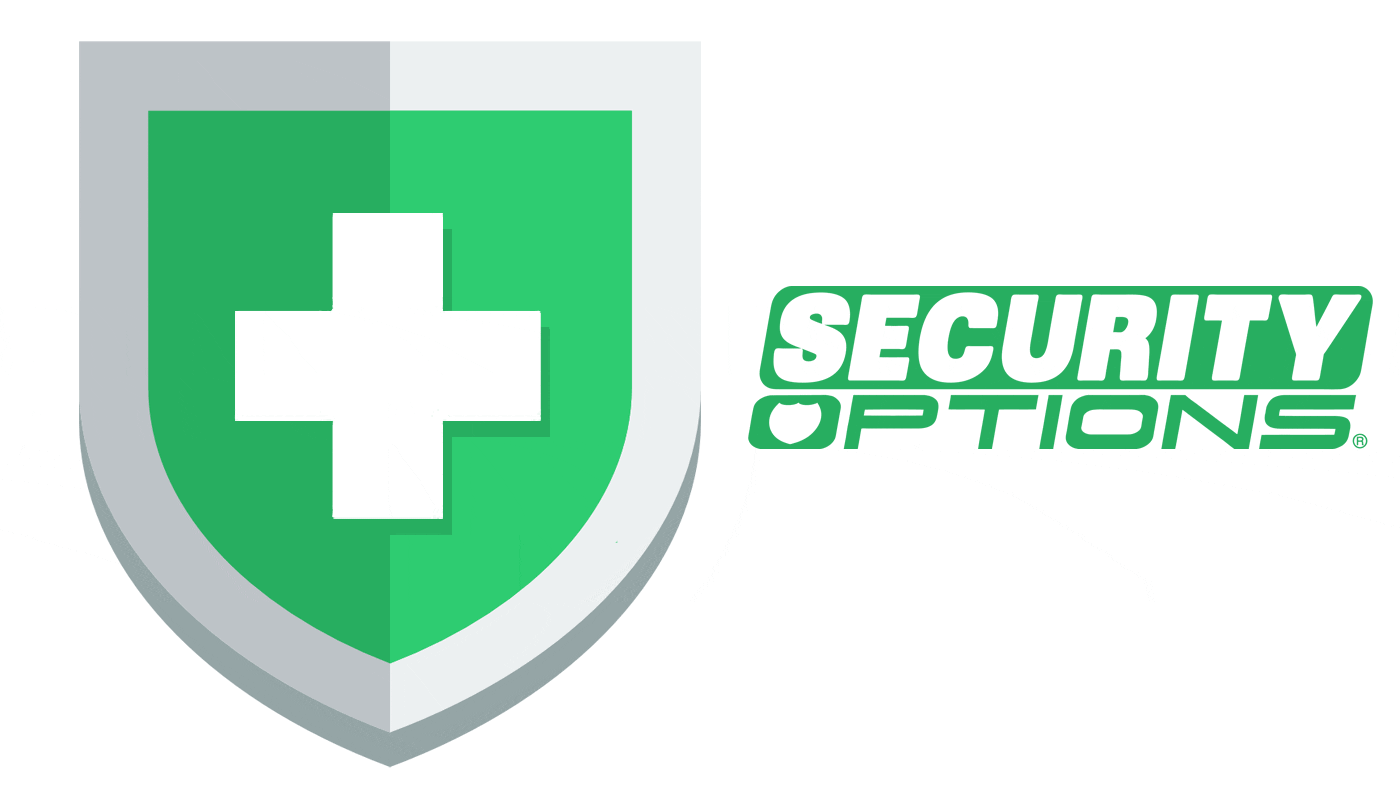 Oklahoma's Security Leader in the Medical Marijuana Industry
A big thanks to everyone already who has trusted in our expertise. We are currently familiar with all state law and regulations surrounding the marijuana dispensary and grower industry.
We have a variety of options pertaining to the medical cannabis industry including custom variations of access control, video surveillance cameras, alarm systems and much more. With over 50 installations already in the state of Oklahoma, we aim to deliver to you the custom burglary prevention system that you need.
Be Ahead of the Curve
As you know, laws will change. In Colorado for example at this point, you are required to have 40 days of footage from your security cameras at any given time. This will require a larger DVR. You don't want to have to replace a DVR as soon as new laws hit, when you could have made a small upgrade in the beginning and received better performance.
A lot of laws are written in such a way that it is open to the interpretation of the business owner. This can be particularly frustrating when trying to develop and design your own system while managing all the other aspects of a new business. Feel free to call and ask us questions.  We have answers. We have more than a little experience with these new start ups. Let us do the heavy lifting and your feet will be off the ground in no time.
Why Choose Security Options


WE HAVE DONE THOUSANDS OF LOCAL BUSINESSES
With thousands systems and cameras installed throughout the state of Oklahoma and already over 50 marijuana dispensaries and growers we have the experience you need to make your alarm installation a breeze.
 FIVE STAR RATING
Our goal is to make sure our customers have exactly what they need. There is a reason we have a 5.0 star google rating with over 160 reviews. We make sure every person we work with is happy.


#1 CHOICE IN OKLAHOMA FOR THE MARIJUANA INDUSTRY
Offering more service, better quality at a lower price is what makes us the #1 choice for growers, processing plants and dispensaries in the state.
Who We Are?
Founded in 2003, we quickly became the nations #1 dealer for Brinks Home Security where we remained for several years. Afterwards we have only continued to grow into our own brand. We have been able to do this by bringing that same level of service and customer satisfaction that took us to number one in the nation and applying it here at home in Oklahoma.
Our expertise expands from home security, video surveillance, access control, commercial alarm systems big and small. With over 20,000 installs we have seen it all. If you have a problem, we have a solution. And we owe it all to you Oklahoma. Feel free to call with any questions.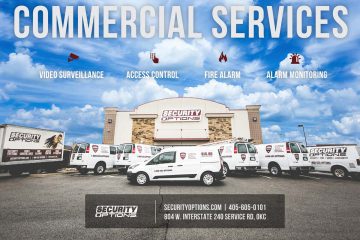 Commercial Security Services With over 20,000 installations, Security Options has worked with big names and small to complete everything from custom designed surveillance systems, to integrated fire, access control and burglar alarms. A few …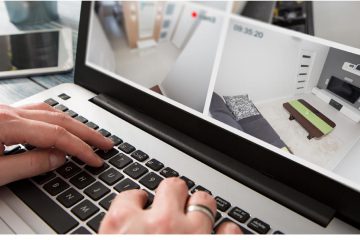 Full scale facial recognition. Wiring, monitoring, smart phone compatibility, training and complete installation. No matter the need, we have you covered.
Security Options is a top notch company. I had a system installed today and the techs were super great and a lot of help getting me started using my new system. I recommend them very highly. Jason the sales manager was super nice and helped me pick out just what I needed.
Tiffany
I chose Security Options for my home security needs because they didn't compare themselves to other companies to get my business. Everyone I spoke with was very courteous and friendly. The tech, John Walsh, came out to hook up my home security system and made sure I understood how to work it. He even went above and beyond to help me fix my tv stand that had come apart inside the cabinet when movers hauled it. I even got a call from the security center notifying me that the power had gone out in my neighborhood, and assured me that my alarm was still armed by a backup battery. Its only been a few days since I've had it, but I'm very pleased and would highly recommend Security Options.
Candice
I researched several companies before choosing this one. I paid close attention to the Google reviews and I'm so glad. Chris was very helpful and patient with us over the duration of choosing the services we wanted. It was nice being able to contact them to ask questions and not having to wait for a call back like with other companies. John was our technician and was very thorough. He spent the entire day with us, walking us through each item and trained us to where we actually understood what we were doing. He was very nice and I love how he did nothing but compliment the company he has been with for 12 years. If you are on the fence, choose Security Options!
Lit Up LLC
Clients / Partners / Certificates
Oklahoma's Medical Marijuana Dispensary Security Solution Experts. Call Today 405-605-0101