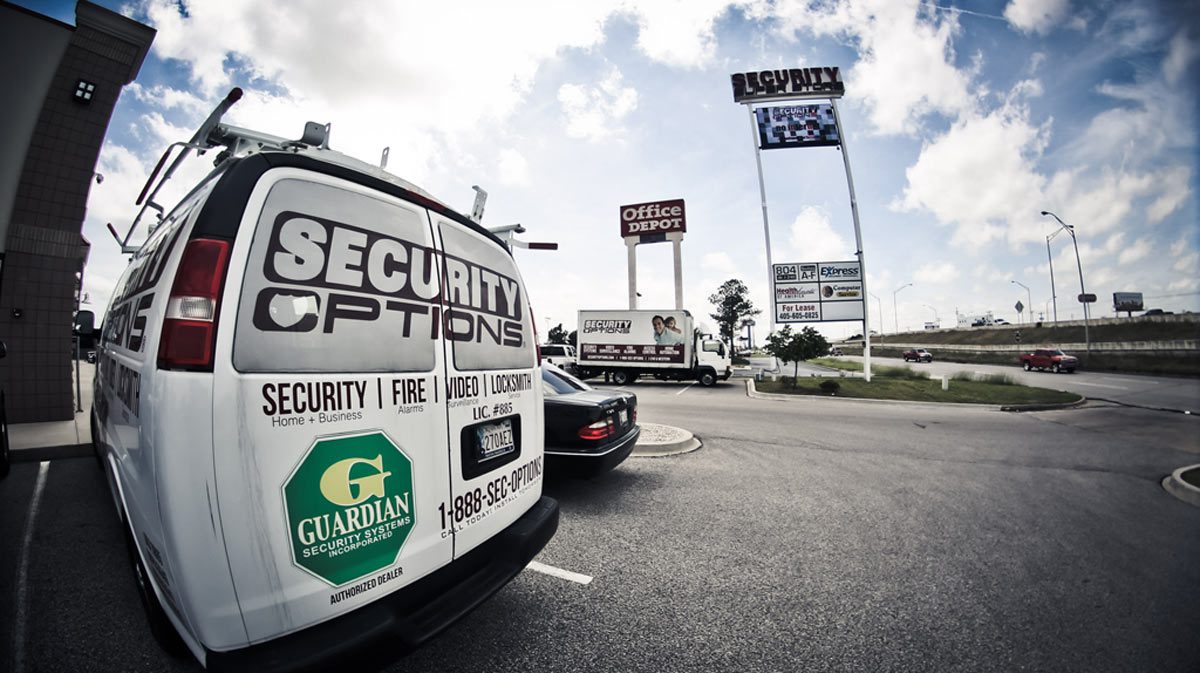 Built In Oklahoma, Number One In The Nation – Be Oklahoma Proud.
If you are using Security Options you can take a little pride in the fact that the number one Security System Dealer in the nation* is based in and provides jobs in the great city of Oklahoma City. You can take a little more pride in our partner in crime fighting, Guardian Security Monitoring. The reason you can take so much pride is that Guardian is based in, operates and provides jobs in the great state of Oklahoma. So your Security Systems come from Oklahoma, are installed by Oklahomans and are monitored all by the best in Oklahoma. The best in the nation, built in Oklahoma for the absolute best price.
We also take pride ourselves in the fact that we are one of the few selected Authorized Dealers of Honeywell in the Nation. A company that has won over 40 awards including "World's Most Admired"** "World's Most Ethical"*** and "Company of the Year"****
Security Options. Employing Oklahoman's. Giving you the best equipment in the world. The best equipment in the world. Installed by the number one dealer in the nation. Based right here in Oklahoma City. All less expensive than ADT.
*Recognized as the number one Brinks / Broadview Dealer in the Nation 2006, 2007, 2008 and 2009 ** Fortune World's Most Admired Companies ***Ethisphere World's Most Ethical Companies ****Biofuels Digest Company of the Year For our best price, get us on the phone and you can decide for yourself 1-800-905-4127